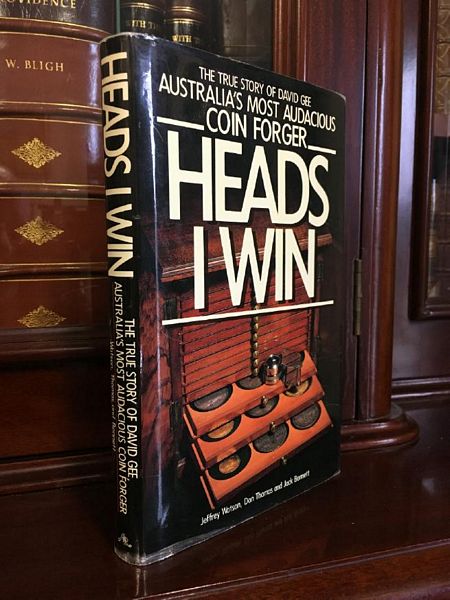 Author: WATSON, JEFFREY; THOMAS, DON; BENNETT, JACK.
Title: Heads I Win : The True Story of David Gee, Australia's Most Audacious Coin Forger.
Description: First Edition; Demy 8vo; pp. viii, 175; text with numerous b/w. illustrations, index, bound in original black cloth, title lettered in white on spine, dustjacket, bookplate on front endpaper, very good copy.
Publisher: Sydney; Angus & Robertson; 1986.

Price: AUD$250
Book ID: 107598