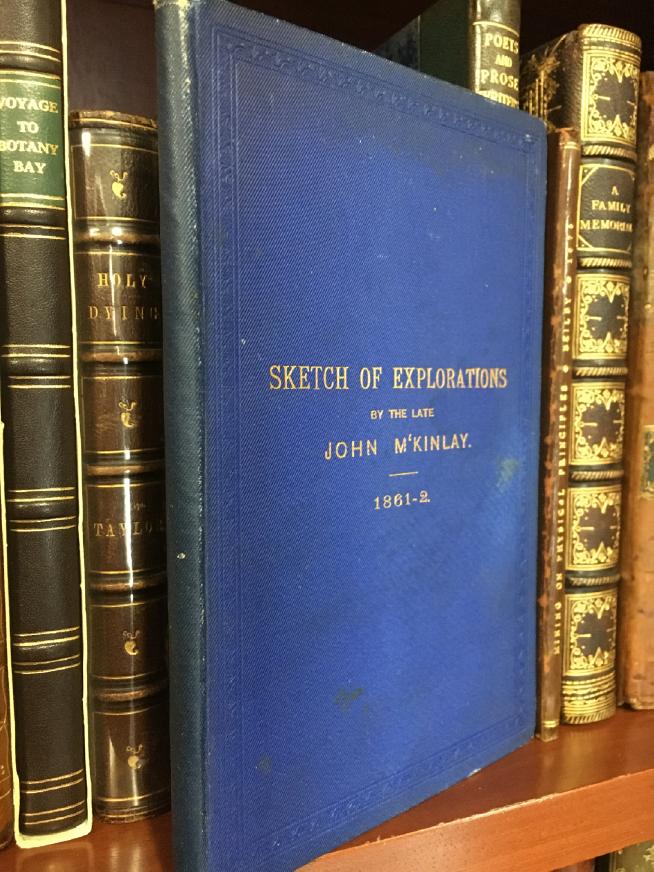 Author: WHYTE, DUNCAN.
Title: Sketch of Explorations by the Late John M'Kinlay in the Interior of Australia, 1861-2. Being a Paper Read before the Cowal Society, Oct.28, 1878 and Published at the Request of The Society.
Description: First Edition; Demy 12mo; pp. 48; frontispiece portrait, illustrated title page, full page map, text with on other wood-engraved illustration, bound in original blue cloth, title lettered in gilt on upper board, very good bright copy. Rare.
Comment: Ferguson 18514; Wantrup, 181. (noting the rarity of this item).
Publisher: Glasgow; Aird & Coghill, 263 Argyle Street; 1881.

Price: AUD$4500
Book ID: 114516